Nine states and Washington D.C. currently have paid family leave laws on the books, but there is no federal paid family leave policy.
Most Marylanders agree that paid family leave is essential but big business lobbyists are putting up a fight to keep their profits high and benefits for their workers minimal.
In May 2021, advocates and members of the Maryland legislature held a telephone town hall to discuss the issue.
Q&A: Paid Family Leave in Maryland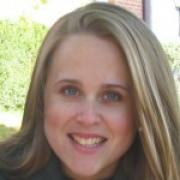 Ruth Martin,
MomsRising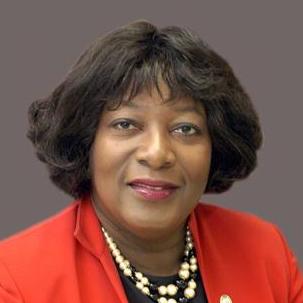 MD Delegate Edith Patterson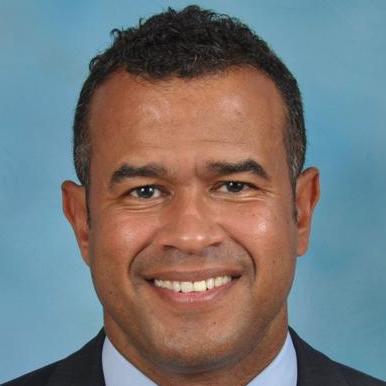 MD Delegate
CT Wilson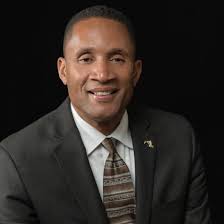 MD State Senator Arthur Ellis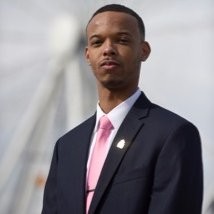 Myles Hicks,
Time to Care Coalition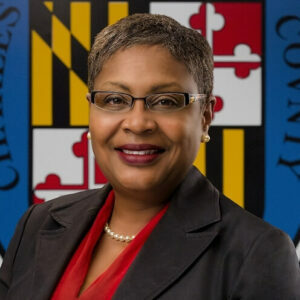 MD Delegate Debra M. Davis
Why do we need a paid family leave policy in Maryland?
Ruth Martin, MomsRising: Last year, my mom was diagnosed with cancer. And I was able to immediately take time off from work to be by her side at the hospital. I live in Silver Spring, Maryland, and my mom is in West Virginia. Though I live the farthest away from her, I was the only one in my family who had paid leave; because of that, I was able to care for her when she needed me the most.
But I know that many of you on this call don't have paid leave benefits because the United States is one of the only countries in the world with zero weeks of paid leave.
Paid leave is key to our long-term health, stability, and prosperity. It saves jobs, and it can save lives. If we want to build back better from this pandemic, paid leave has got to be part of our care infrastructure.
State Sen. Arthur Ellis: We can develop a workable solution, similar to the pay structure for unemployment insurance, that allows working adults to support themselves and their families during the times of need that happen in all of our lives.
Paid leave is key to our long-term health, stability, and prosperity. It saves jobs, and it can save lives. If we want to build back better from this pandemic, paid leave has got to be part of our care infrastructure.
Del. Edith Patterson: Even before the Covid-19 pandemic, I saw constituents have to decide between work or caring for a sick child. When an ill child has to be sent to school, they may infect other children and teachers.
Some families can afford to take the leave without pay, and others need the money.
Delegate CT Wilson: Nobody's arguing the need, but we must remember that for those 12 weeks that you're not in your position, that business also has to hire someone to fill your place. Coming out of the COVID pandemic, when many small minority businesses are operating at 1% and 2% margins, that's just not tenable.
So again, I don't believe anybody disputes the need for this. The issue is how it's going to be paid for in these trying times. And I've spoken to many businesses; I've not heard any of them say that they want it to be mandatory, and most would rather be state-funded.
What is the Time to Care Act?
Myles Hicks, Time to Care Coalition: The Time to Care Act would establish a family and medical leave program in Maryland. The program would allow employees to take up to 12 weeks of paid leave from their jobs to care for new children, family members with serious health conditions, or themselves.
The program would cost about $7.24 per week, equally split between the employer and employee.
An OpinionWorks poll from December 2020 found that 88% of Maryland voters favor creating a family and medical leave insurance program. Paid family leave will add a new level of economic security that we do not currently have in Maryland. Nine states and Washington D.C. have already passed paid family leave legislation, and we're excited for the opportunity for Maryland.
Why would businesses want to pass this legislation? What are their concerns?
Del. Edith Patterson: It's really important that employees come to work with a clear mind, ready to do the job, and also that they're medically fit. As a mom, I know if you have to leave a sick child, sick parent, or are ill yourself, you're not going to be able to perform 100%.
And in this bill, businesses are not paying 100%—they are splitting contributions with the employee. I think it mustn't be a win for one group, but a win-win for both.
Delegate CT Wilson: My number one concern for this bill is our minority and small businesses. I believe that generational wealth is how a vast majority of my people will escape poverty. And it cannot be done if we don't own our own businesses and ensure that bills like this don't negatively impact African-Americans ability to own business in Maryland, which is already fairly difficult.
We've had one-third of our businesses shutter due to COVID issues. I just met with a group of 20 African-American business owners from Charles County this afternoon, and they were all very fearful of the impact of this bill. An increase of $3.45 per week, per employee would be very difficult for many of them to deal with right now.
I believe in this legislation, and if the state believes in this legislation, they should put their money where their mouth is: instead of forcing businesses to cover the other half of the paid family leave costs, the state should.
State Sen. Ellis: The bill introduced this past session exempted employers with fewer than 15 employees. But they could choose to opt-in if they can.
We are very mindful to look out for small businesses. We understand their struggles; years ago, I was a small business owner, and I've worked with quite a bit of small businesses. So we do take care to make sure we do absolutely nothing legislatively to cause harm to small businesses.
How do other states fund their paid family leave programs?
Ruth Martin: We know that business owners see employees as their most valuable asset, and many small business owners even see their employees as family—so they want to be able to do what they can for them. But competing with larger employers that have the funding to offer lengthy amounts of leave is not on the table for a lot of small businesses.
So in other states that have passed pay leave programs, there have been a couple of different models of paying for it:
In some states, only the employees pay a small amount per paycheck into a shared contribution pool, which helps fund the program.
In other states, it is a shared contribution between employer and employee.
Some states like Washington state have also baked in additional incentives to make it easier for small businesses to get up and running with their paid leave programs.
Many businesses in states with paid family leave have found it incredibly useful because the financial burden is no longer solely on an employer. So it levels the playing field in many ways by taking some pressure off smaller businesses and allowing them to compete with businesses with more resources.
What is the difference between paid family leave and sick days?
Ruth Martin: So paid sick days—which is a law that Maryland has, thank you very much, Maryland—is what you would use if you have a minor illness or doctor's appointment. So it's for the short term.
Paid family medical leave is for longer-term use when you're going to need more than a couple of days away from work: like when a new baby has arrived in your family, or you're recovering from surgery.
Paid leave can also be used intermittently for yourself or a loved one. For example, if you have cancer or have to help a loved one get to cancer treatments, you may need a day or two every couple of weeks. So the difference is really about the length of time.
This Q&A was excerpted from a State Innovation Exchange telephone town hall that took place on May 18, 2021. Answers have been edited for length and clarity.
What Marylanders Are Saying
The quotes below are from participants who phoned into the town hall meeting.
"I work in D.C., but I'm a Maryland resident and have been for over 40 years. I'm at home now on FMLA (Family Medical Leave Act) because my 24-year-old son had COVID and came out of the hospital grossly debilitated. So I had to take FMLA to take care of him.


Fortunately, I have been working for a long time, and I have financial resources available to sustain me and utilized some of the COVID relief options. Had it not been for [that], this would have been a very financially traumatic experience for my family. And it was already emotionally traumatic."
Town Hall Participant
"I understand that we expect people to be fiscally responsible and save. However, I also believe that an employee is giving his or her time and energy so that the company can be prosperous and realize its goals.

And while that employee makes that investment in that company, I'd like to think that employers would demonstrate that they value the worth of their employees by being willing to invest in that employee in their moment of need, with family paid time. In other words, a mutually beneficial employer-employee relationship, where each gives their best for the well-being of the other."
Town Hall Participant
Sign Up For Updates
Fill out the form below to receive e-mail updates about the next State Innovation Exchange Town Hall with Maryland state legislators.
[newsletter_form lists="2"]