The #SIXBHM tweet chat took place on February 18, 2021. The following answers have been lightly edited for clarity. You can view all of the tweets here.
Which person, past or present, has helped shape how you approach your work?
Delegate Pam Queen (MD): Mary McLeod Bethune, as a former slave who became on outstanding leader, educator, civil servant who left us a legacy to achieve racial equity and justice. Her quote, "The true worth of a race must be measured by the character of its womanhood" continues to inspire me.
Rep. Attica Scott (KY): My daughter @Ashantilynn01 (+ my son who doesn't like social media). Ashanti often reminds me that we don't move in fear, whether as we are pursuing justice for Breonna Taylor or standing up for reproductive freedom.
Delegate Gabriel Acevero (MD): My mother, she was the first organizer and movement leader I knew.
Assemb. Cameron "CH" Miller (NV): My cousin, the late Assemblyman Tyrone Thompson, inspired me to run and shaped my approach to the work. To honor his legacy, I always consider how policy will help or hurt the most vulnerable in our communities first, our youth.
Why did you run for office? What does it mean to represent your community?
State Sen. James Coleman (CO): I ran for office to serve my communities, simple as that. And it is beyond humbling that my constituents continue to believe in me to represent their interests.
State Sen. Erika Geiss (MI): In the #mileg, we have term limits, so running wasn't something on my long-term radar initially. When my Rep was termed out in 2014, I decided to run because of an education issue adjacent to our community but that impacted our community.

As an educator and then PTO mom, and as one of the few folks from the district likely to be able to have a shred of institutional knowledge about it, I decided to run.

As the 1st woman of color to represent my district in the #mileg, it means a lot. And it has never been far from my mind as I worked for the roughly 100,000 people of my former House district or as I work for the nearly 260,000 people of my current state Senate district.
Del. Shaneka Henson (MD): After moving from public housing I ran for office to be a voice for my city and tenants who struggle with mold.
Rep. Michele K. Rayner-Goolsby: This moment calls for bold and audacious leadership. I answered the call to serve because representation is not a cliché, it's a must.
Tell us about an issue you're advocating for this legislative session.
State Rep. Park Cannon (GA): To hold police accountable and protect reproductive rights. By sharing the term #reproductivejustice with my legislative colleagues, thanks to the words of @sistersong, I have been able to continue fighting against injustice in my community.
Assemb. Cameron "CH" Miller (NV): We must stop the school to prison pipeline and policies that criminalize youth before they ever get a chance to thrive. My highest priority is ending the direct filing of minors into the adult judicial system. 60% of direct filed youth in NV are Black!
Rep. Attica Scott (KY): My top priority this legislative session is Breonna's Law for Kentucky to restrict the use of no-knock search warrants across our Commonwealth.
No family should carry the weight of what her family has endured.
State Sen. Erika Geiss (MI): This session, I'm advocating for several things to address #BlackMaternalHealth. First, a package on #DoulaCare to improve recognition of community-based & traditional doulas & Medicaid & commercial insurance for both.
State Sen. James Coleman (CO): I am currently focused on three main legislative priorities: eliminating prison recidivism, eliminating youth violence, and eliminating the Black wealth gap. This session, I am excited to lead an attack against CO's 50% recidivism rate.
Delegate Pam Queen (MD): I champion legislation which seeks to increase homeownership for Black families. These bills are part of the Maryland Speaker of the House's "Black Agenda."
In what ways have you seen state legislatures perpetuate anti-Black racism in your lifetime? How can state legislatures disrupt anti-Black racism?
Rep. Stephanie Howse (OH): Let me the count ways the Ohio General Assembly perpetuates anti-Black racism:
The response to COVID-19
Educational system
Lack of investment in Black owned businesses
Lack of accountability for financing of Black home owners
The way we can begin to address anti-Black racism in the Ohio legislature is to first start to call a thing a thing. Racism is Racism.
Delegate Gabriel Acevero (MD): Where do I begin??
Voter suppression laws.
Police/SROs in schools.
Mandatory minimums.
Legalizing medical &/or recreational marijuana w/o equity or reparations.
"Stand your ground" laws.
Underfunding of our HBCUs.
State Sen. James Coleman (CO): My colleagues and I reconvened last Dec. for a special session and passed SB20B-1, which set aside $4 million for the CO Minority Business Office. Almost immediately a lawsuit was filed against this legislation for violating the 14th Amendment.
Rep. Attica Scott (KY): My goodness! Where to begin? In Kentucky, the legislature has refused to hear any bills by members of our Legislative Black Caucus in at least three years, but have spent this session playing performative politics on race, including stealing one of my bills!
State Sen. Erika Geiss (MI): From situations such as the Senate Majority Leader asking me "why not all mothers" when I asked him to co-sponsor my resolution to recognize #BlackMaternalHealthWeek, to a colleague wearing a Confederate flag mask to session last April with no recourse...
...to members including the Senate Majority Leader cozying up to white supremacists, to racist statements said aloud by GOP members. I've seen a lot when it comes to anti-Black racism at work in the Michigan legislature.
There's also a lack of attention to cultivating Black staff at all levels so that there are voices here beyond those of us who are elected.
We must continue to speak up and advocate for our communities and not worry about being "polite" or notions of "civility" because the repeated trauma of racist comments and actions is anything but polite or civil.
What does it look like for Black communities to not just survive—but thrive?
State Rep. Park Cannon (GA): The five pillars of #ReproJustice, self-determination; access to comprehensive reproductive health services; affordability of care; parenting with respect and dignity; and workplace and caregiving supports, are key to a thriving life for black families and families to be.
Delegate Gabriel Acevero (MD): It looks a lot like Black Wall Street. It also looks like clean air, water, and REPARATIONS.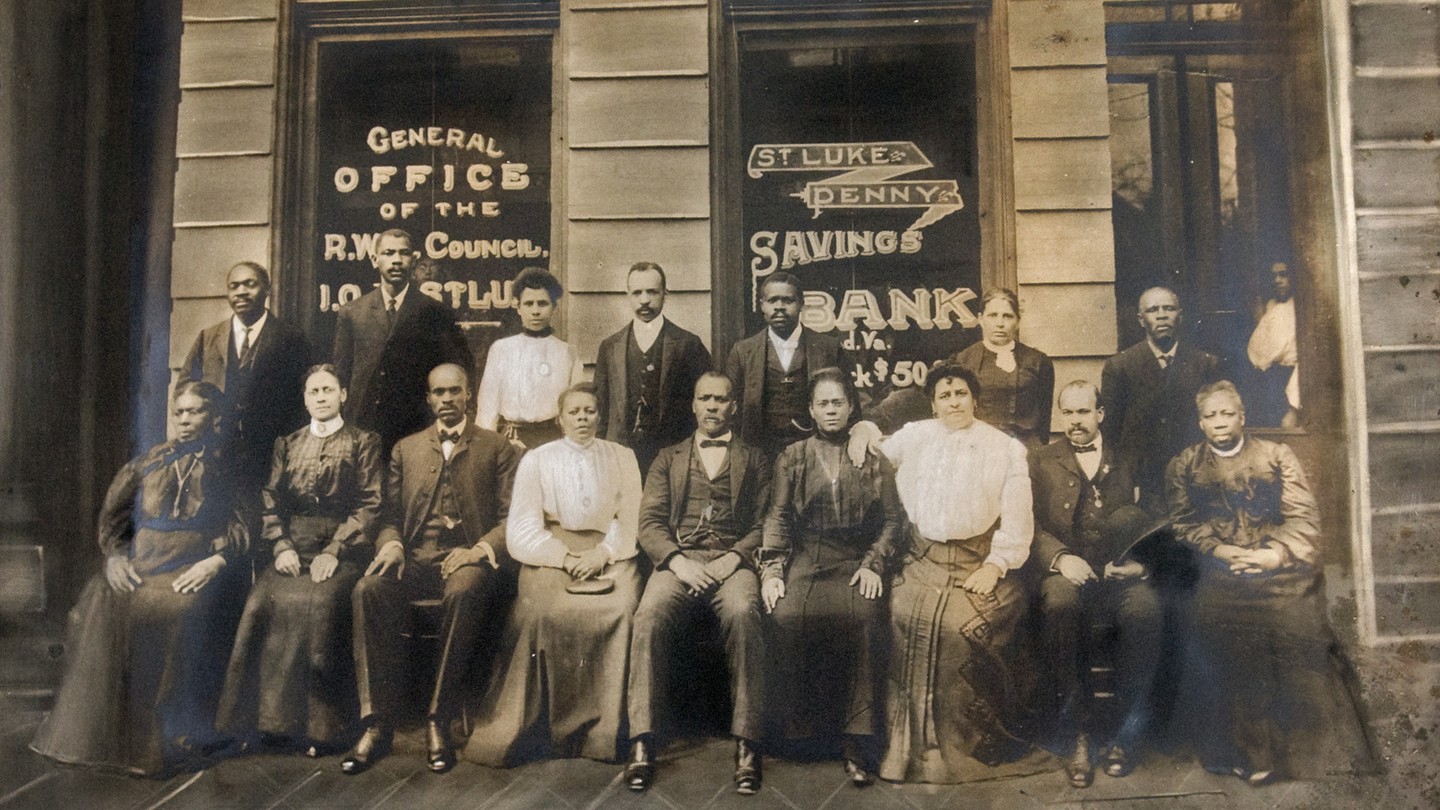 Rep. Stephanie Howse (OH): To have thriving Black communities, governments in particular must acknowledge the harm and destruction they have caused to Black people and commit to policies and practices that restore and renew.
Rep. Attica Scott (KY): When we thrive we are freely our whole, authentic selves. We have access to quality affordable housing, education, healthcare and jobs. We're paid a fair wage, our businesses are supported, and our neighborhoods are safe from environmental hazards and toxins.
State Sen. James Coleman (CO): Our communities need strong economic investments and infrastructures that overcome historical injustices. When our Black communities are given first consideration, rather than everything after, we will do more than just survive.
Last question: let's talk about Black futures. What's your message to Black youth this Black History Month?
Delegate Gabriel Acevero (MD): My message to Black youth this Black History Month and everyday is: You are enough. Life will not be easy but as philosopher and poet, Kendrick Lamar put it... "We gon' be alright."
State Sen. Erika Geiss (MI): My message to Black youth this Black History Month is to pay attention to what is going on in your local community, state, country, world & get involved no matter how small or large the issue is. Your voices are important, necessary, and powerful. And when you're able to, register to vote and vote in every election...local, state, federal. There no such thing as an off-year election.
Rep. Attica Scott (KY): You're are loved. You are needed. You are valued. Continue to raise your voice in protest of corrupt, unjust systems. Show up for racial justice. Speak out. Stand up. Continue to support good public policy. Continue to run for office and change the face of government.