SiX is proud to parter with the Black Mamas Matter Alliance on Black Maternal Health Week (BMHW), a week of education and advocacy around the experiences of Black Mamas. From April 11th through April 17th, through a series of digital and community events, BMHW will uplift Black-women led entities to focus on the root causes of poor maternal health outcomes while also leaning on Black voices to drive conversation around tangible community-driven policy, programs, and solutions.
Join us on the webinars and by sharing social media content below! 

Black Maternal Health and the U.S. COVID-19 Response
Monday, April 13 3:30-5 pm ET
Register here

This webinar will feature birth and reproductive justice health professionals' experiences and guidance with respect to the COVID-19 pandemic and response. Topics will include Black breastfeeding; navigating Doula services; access to abortion care; and hospital protocols in Perinatal health - all from a health equity lens to highlight and address racial injustices and human rights violations of birthing persons and care providers within the U.S. COVID-19 context. 

Shifting and Advancing Black Maternal Health Policy
Tuesday, April 14, 2-3 p.m. ET
Register here

This webinar will highlight Black Mamas Matter Alliance's position with respect to Maternal Mortality Review Committees and their engagement with community based organizations and advocates, along with policy considerations relating to Doula Reimbursement. The webinar will also feature policymakers who will provide insight into federal policy initiatives seeking to address maternal health disparities.


RFLC Black women legislators are leading the way in improving Black maternal health outcomes in their states. Share one of the following messages and images on social media to show your support! Click here to download and share images.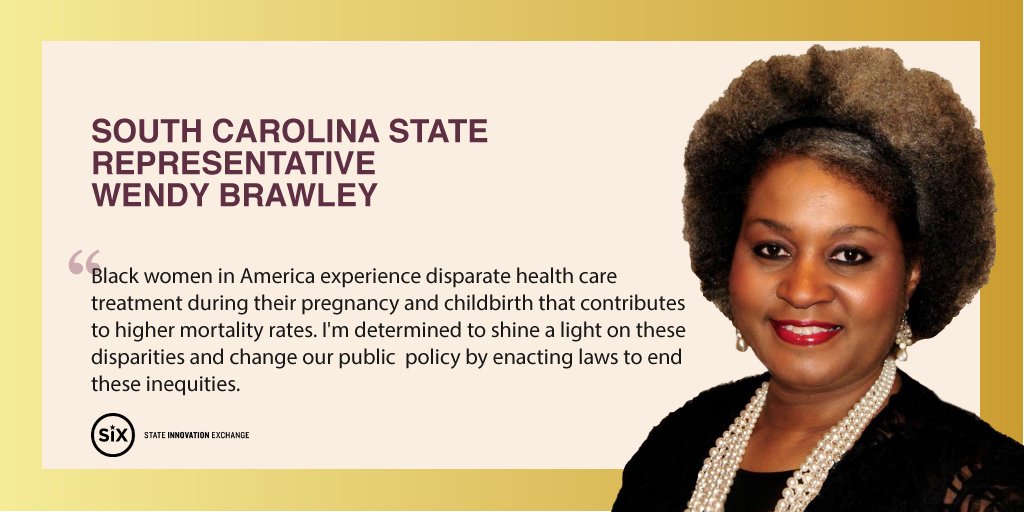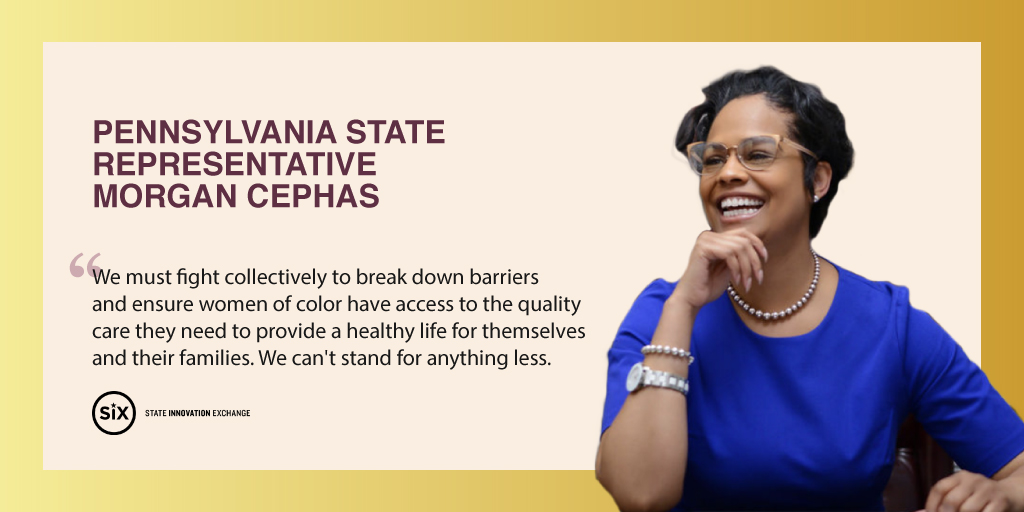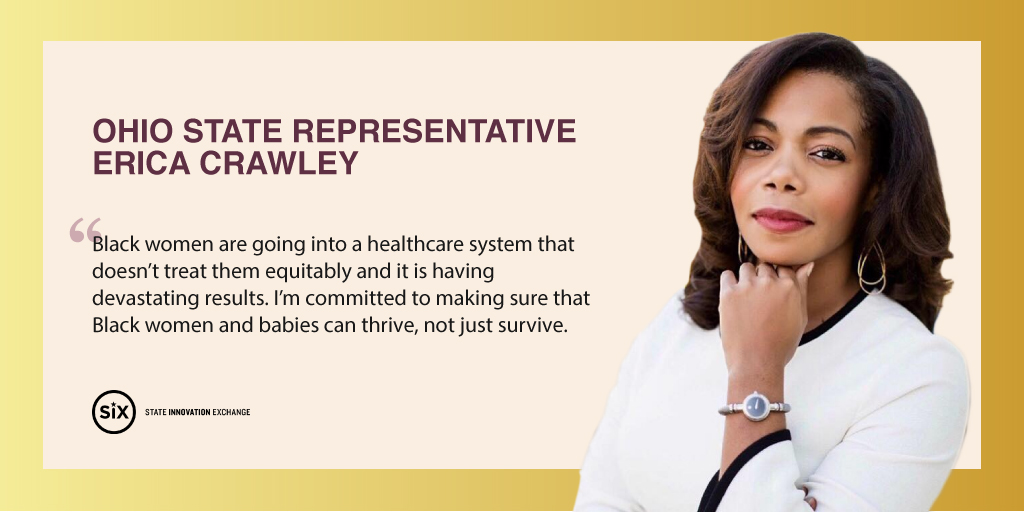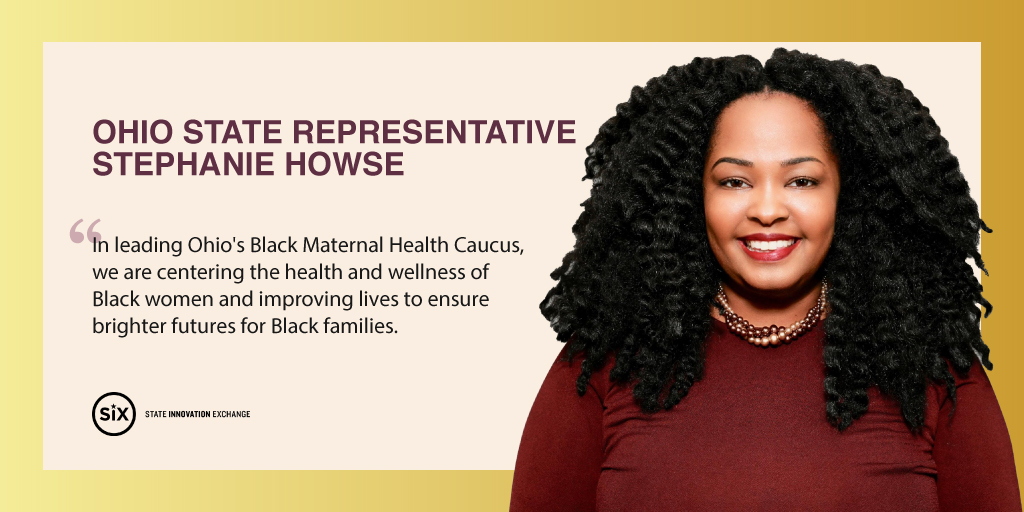 Message 1: It's #BlackMaternalHealthWeek, an opportunity to focus on solutions to the Black maternal health crisis without fear, blame, or shame. #BlackMamasMatter #BMHW20 @SiXRepro

Message 2: At this time, very little is known about #COVID19's impact on pregnant people and childbirth. But what we do know is that our healthcare system has never fully supported Black women. This #BlackMaternalHealthWeek, let's find solutions to change that. #BMHW20 @SiXRepro

Message 3: Black women are 2 to 3 times more likely to die from a pregnancy-related cause than white women. This #BlackMaternalHealthWeek, let's raise awareness of this crisis in our communities and center Black mamas to find solutions! #BMHW20 @SiXRepro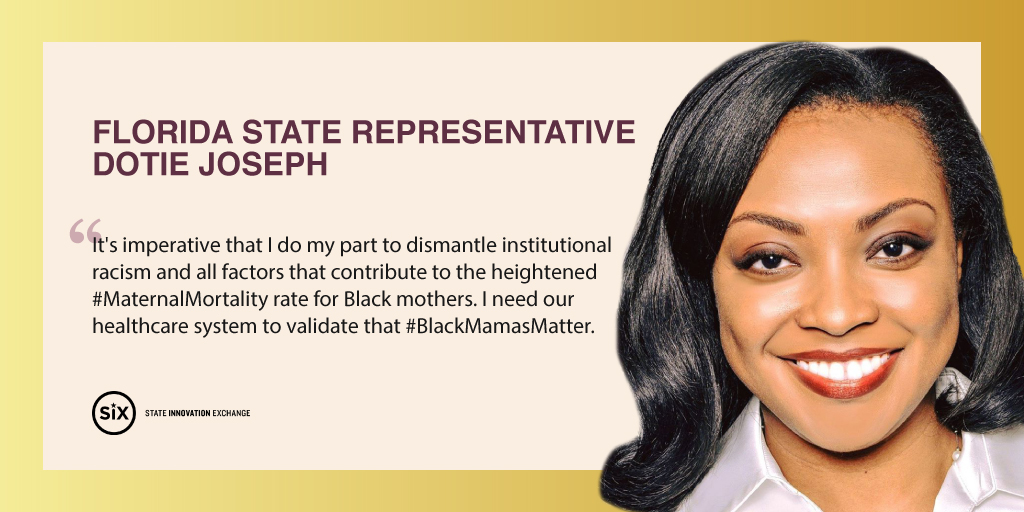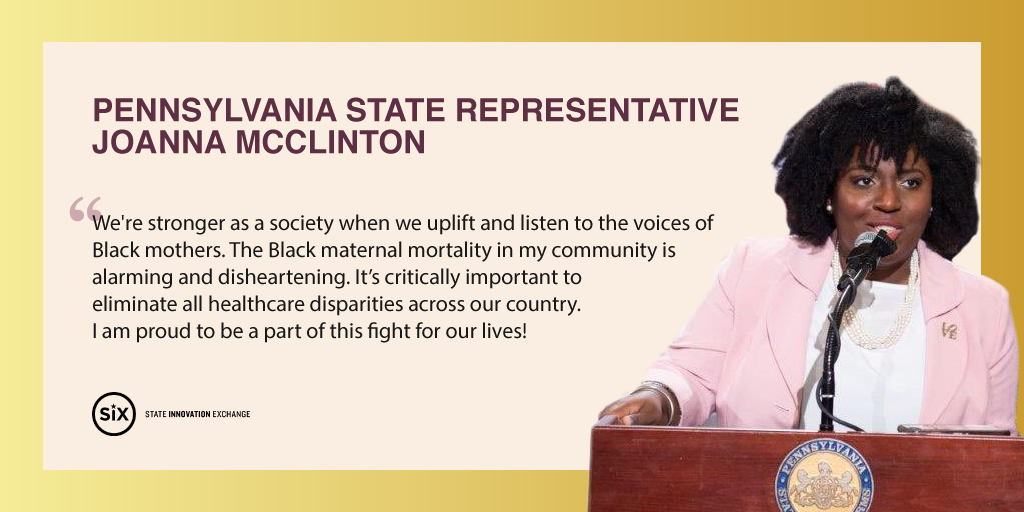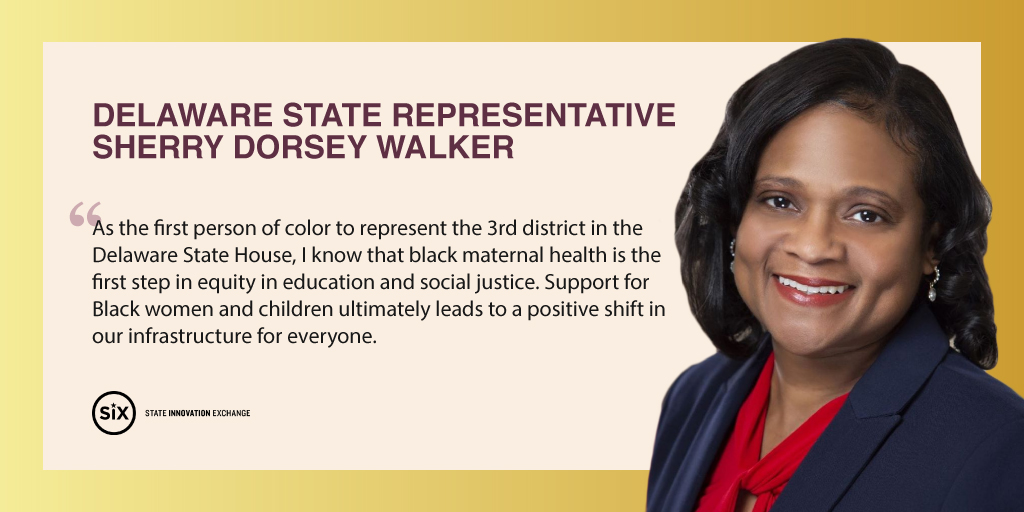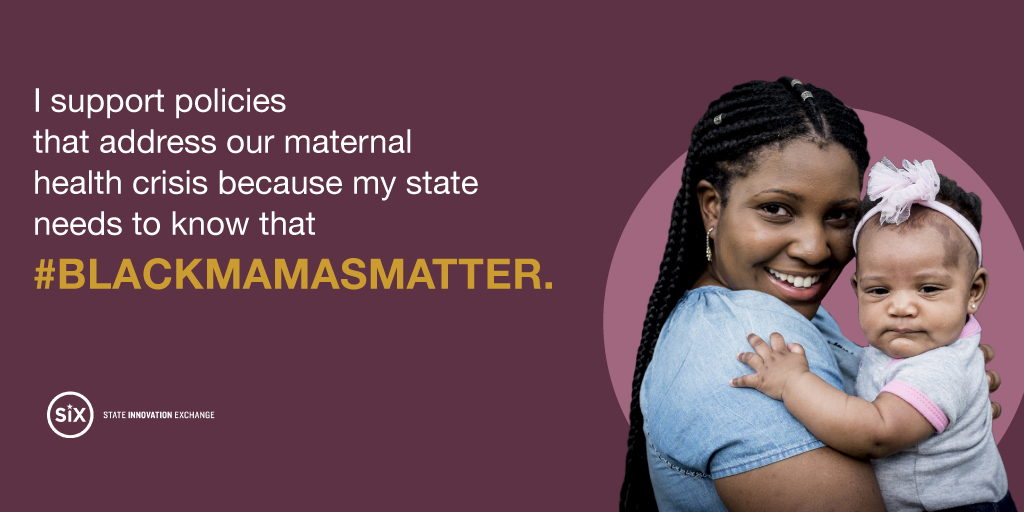 You can check out the full list of Black Maternal Health Week activities here.