Why Does the 2020 Census Matter?
Census data determine the allocation of more than $800 billion in annual federal funding and are often used in state and local policy making, decision making, and research. An inaccurate census in 2020 would jeopardize state funds for over 300 federal programs and compromise crucial supports for marginalized communities. Census data are also used for the reapportionment and redistricting processes and therefore vital to advancing a fair and representative democracy. Ensuring that all residents in your state are counted will require funding, coordination, and commitment from policymakers but will provide your constituents the resources and representation they deserve.
It's critical for states to prepare now. Under SiX's new Democracy Project, we're working with legislators nationwide to support the census and to raise awareness of the count in local communities.
You can support the Census through legislation:
If you're a legislator and want to support the Census in your state, review this 2020 Census Legislator Brief (email info@stateinnovation.org if you need the password). Created by SiX, Common Cause, and The Leadership Conference on Civil and Human Rights, the brief offers concrete policy and outreach guidance for legislators working to ensure the 2020 Census is fair and accurate. You can also email democracy@stateinnovation.org to learn about additional, innovative census bills and initiatives.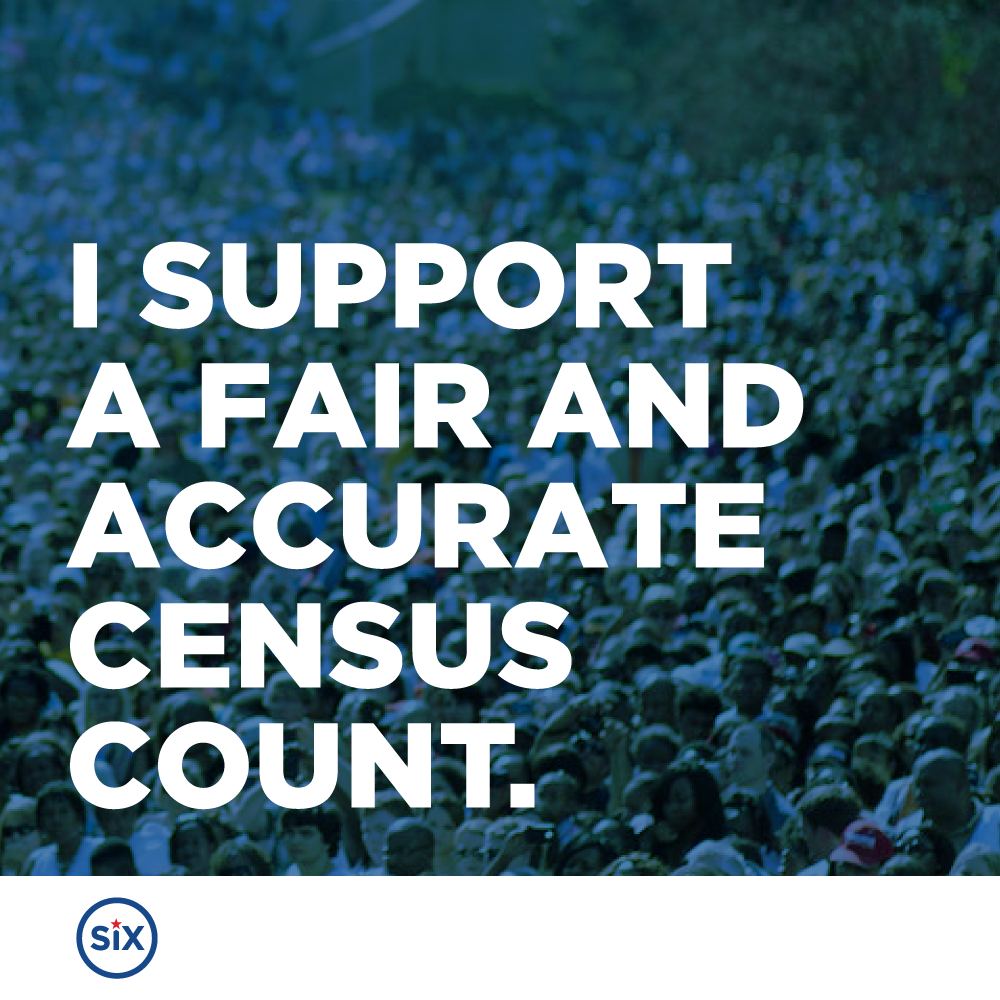 You can also use your platform as an elected official to highlight the importance of the 2020 Census and drive participation in your community:
Hold a town hall, telephone town hall, or Facebook Live session with representatives from local Complete Count Committees or organizations serving hard-to-count communities.

Submit an op-ed or Letter to the Editor highlighting the importance of the census for your community and the need for full funding and preparation.
Highlight the census in your newsletter. Outline what's at stake for your community and let folks know about census jobs coming to your area.
Post on social media using the hashtags #CountMeIn and #2020Census and share content from census experts and advocates.
Record a video that highlights how you're supporting the 2020 Census as a state legislator. Share it on social media using #CountMeIn, tag @StateInnovation and send to democracy@stateinnovation.org for SiX to include an upcoming video project!
Reach out to democracy@stateinnovation.org for support on these or any other ideas.
Join the SiX Democracy Project!
SiX is launching the Democracy Project, a new program to ensure progressive state legislators across the country have the resources and support they need in order to champion democracy issues in their states. Email democracy@stateinnovation.org to join.