This resource is adapted from our Digital Tips e-mail series. To sign up to receive these resources in your inbox regularly, join our network.
Did you know you can see how many people visit your Instagram profile each month? Every visitor may not opt to follow your Instagram, but each visit is a valuable chance to introduce yourself to constituents and shed light on your current priorities.
Instagram Stories Highlights are an easy way to ensure new visitors can easily find updates about you and your work. You can use Instagram Stories Highlights to highlight legislative updates, break down important issues, and share your personal story.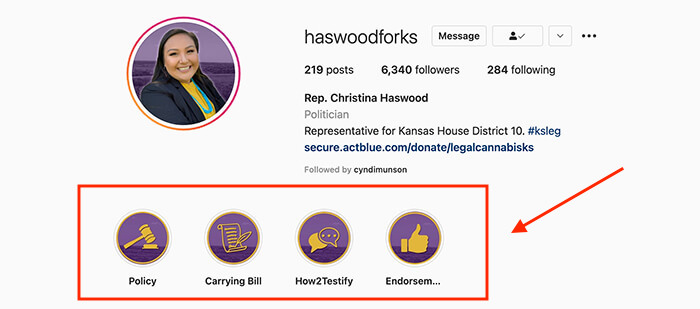 Below, find three steps to create a quick Instagram Highlight. I did all of the following steps on my iPhone 7 in a few minutes.
Creating a quick Instagram Highlight
1. Find visuals: Start with an app like Unsplash (also available on desktop) to find free, high-quality photos related to the theme of your Instagram Story.
If the subject matter is difficult or inappropriate to visualize, use a photo of your legislature instead, or search "texture" on Unsplash to find an abstract background.
2. Create the first Story: In the first Story, add a photo and a large title to introduce the topic.
3. Add details in consecutive Stories: You can use the same background photo or a different one in the next set of stories. Break up your explanatory text across multiple stories, so the information is not overwhelming. And always provide context: keep in mind that visitors to your profile may be entirely new to the issue you're discussing or even to how a state legislature works.
If you'd rather create a selfie video instead of using text, go for it! Just be sure to add captions, which can be auto-generated within Instagram Stories.
Use emojis and GIFs to help illustrate the information, but don't go overboard. (Tip: You can paste in any photo or GIF from your phone to Instagram Stories!)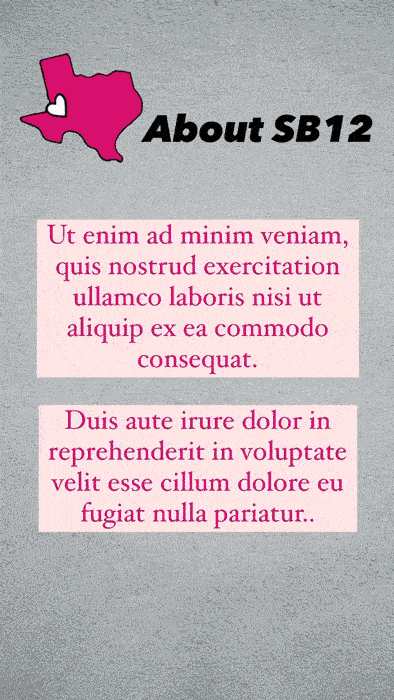 4. Create the Highlight: After posting your Story, you can easily create an Instagram Highlight. Then, give the Highlight a short title and "cover." or thumbnail.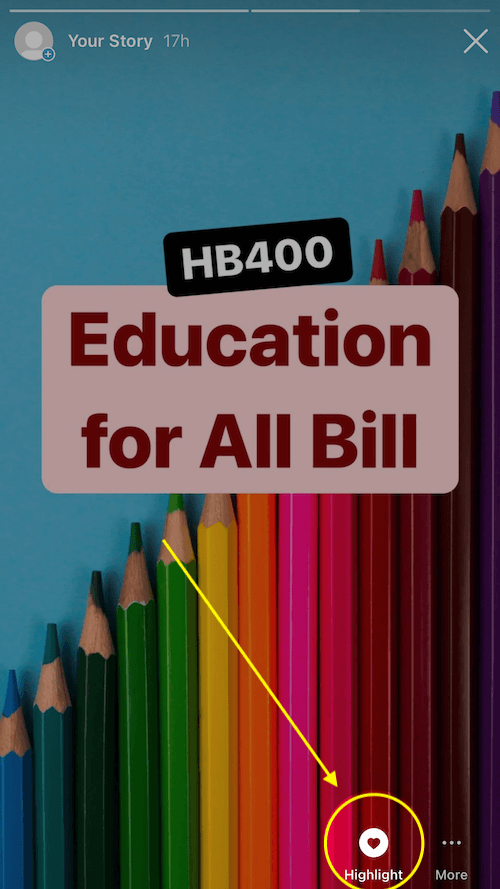 Free Downloads
Here's a little help to get started: download one of SiX's Instagram Stories templates and use our collection of icon thumbnails to make your highlights easy to identify. You can also screenshot all of these resources in SiX's Instagram Highlights!