Anti-transgender lawmakers set records this year with their harmful and hateful legislations: thirty-three states introduced more than 100 anti-transgender rights bills across the country.
SiX convened a panel with Colorado Rep. Brianna Titone, Dominique Morgan (Black & Pink), and Corinne Green (Equality Federation) to discuss how state legislators can fight differently and fight better against anti-trans legislation.
Q&A: Fight Better Against Anti-Trans Bills
Can you give us an overview of what's been going on across the country?
Corinne Green: The largest attacks have come in the form of medical care bans and athlete bans. As broader attacks on the LGBT community start to find less purchase in statehouses around the country, we've seen our opponents hone in on trans youth—the most vulnerable segment of our population. They've found that taking advantage of people's lack of education around trans people, and their wiring to care about children has worked really well.
The number of anti-trans bills is double what we saw just five years ago. These bills are designed to ban transgender kids—specifically transgender women—from participating in school sports, and then also make it very difficult for transgender children to access gender-affirming care.
Unfortunately, these aren't the only kinds of bills we're seeing. There are still efforts to prevent trans people from using the correct restrooms. One of the most egregious bills we saw this session is the Tennessee bill requiring a specific warning sign be placed outside any bathroom that a trans person is allowed to use; it's supposed to be 6x8", use scary red lettering, etc.
We've also seen:
attempts to increase penalties for trans people who are perceived to be in the wrong restroom
limits on people's ability to update their identity documents
limits around including trans healthcare in insurance plans in various states
targeted attacks to exclude trans women from women's shelters when they're on the streets and need a place to stay
So while the moneymakers for our opposition tend to be the athlete bans and the medical care bans, it's still a broad attack.
We're also finding that they're rolling our issues into the intersectional issues that our community has always dealt with. Bills that attempt to limit teaching around racism in America often also have a component limiting teaching around gender identity and sexual identity. And so there's abroad pushback that we need to respond to as a coalition of marginalized people.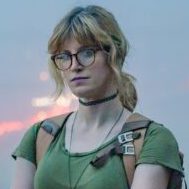 Corinne Green is the policy and legislative strategist at Equality Federation. In this role, she tracks all LGBTQ related legislation across the country and provides policy analysis and support to Equality Federation members. Corinne is a harm reduction and queer rights activist from New Orleans, Louisiana. Prior to joining the Equality Federation, she worked for Transgender Law Center, where she oversaw the passage and implementation of California's Gender Recognition Act, the country's largest expansion of access to non-binary gender markers, and created the Protect Trans Health campaign to defend gender identity protections and the Affordable Care Act.
What tools have you used to combat anti-trans legislation? And what else might you need to be helpful on the ground?
Anti-trans legislation happens all the time. And sometimes, it's not blatant. Sometimes it is hidden.
So, when I was debating bills on the floor, one of the bills said "pregnant people" right in the title. And one of my colleagues came up and said, "We're going to change that to biological women." I heard that and I was like, "Oh, no, no, no, they did not just do that." And I walked down to the well to defend trans people because they were trying to erase us.
So I told them, "You need to understand that biological women are not the only people who can get pregnant. Trans men can also get pregnant, people with uteruses can get pregnant." And I said, "We're not erasing trans people today."
I really put myself out there for my colleagues to understand who I am. And why what they do or say is hurtful to me. And I have to defend myself often.
Not every legislature has a trans person or non-binary person there. So you know, we're relying on allies to stand up for us. And that's really important when we can't be there to defend ourselves in person.
When it comes to legislation in general, especially in committees, I've found that personal stories are important. It's super important to communicate that we're people and we're your constituents.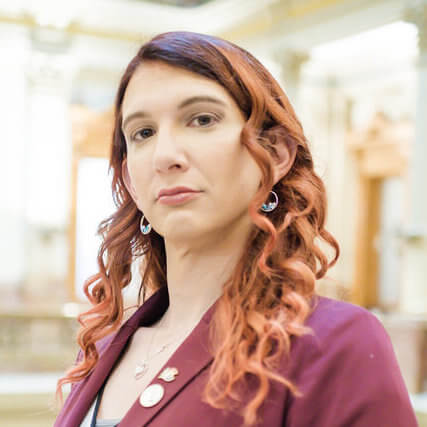 Representative Brianna Titone was elected in 2018 as the first openly transgender legislator in the Colorado General Assembly. She serves as the Vice Chair of the Joint Technology Committee and serves on the Health and Insurance Committee and Energy and Environment committees. Additionally, she serves as the chair of the House Democrats LGBTQ caucus and is dedicated to eliminating gaps in consumer protections, health care and LGBTQ rights in Colorado.
Many national trans rights organizations are white-led. As a black trans woman leading the largest prison abolitionist organization in the country, how do you hold the importance of visibility in this moment?
Dominique Morgan: I've driven three hours to be heard for two minutes. I've tried to show the world the deepest, darkest parts of how I've been harmed, [all] to sit in front of three or four legislators in Nebraska who acted like I was reading them my grocery list.
I don't want us to keep pushing people to be exposed and go through trauma to prove that they should be treated as human beings. And I don't think [political] positions are the be-all-end-all. But I think it's a step. If you were to look at the queer and trans people in power in our community, you would think that Black and brown trans people don't exist. You would think that our existence is predicated on Pose and sex work. And for many of us, that is our truth. But we also have girls out here who are in tech. There's a spectrum of our experience, right? And I think that's what's really important.
We're talking about amplification; we're talking about a centered experience for trans Black folks. And we're talking about challenging and calling in white, trans and gender non-conforming folks to get comfortable with being de-centered. To be de-centered with love.
Now, I don't know how y'all did in y'all households, but if an elder walks in, did y'all just sit there and look at that elder stand there, or did you get up and give that chair up? You got up and gave them the chair. "Get up, your Auntie need to sit down." "Get up your grandmother's coming in the house." Because you understood what that person went through that day; your body hadn't gone through the same thing. So they needed that seat. I need white folks who are within our queer community to have that sort of grace.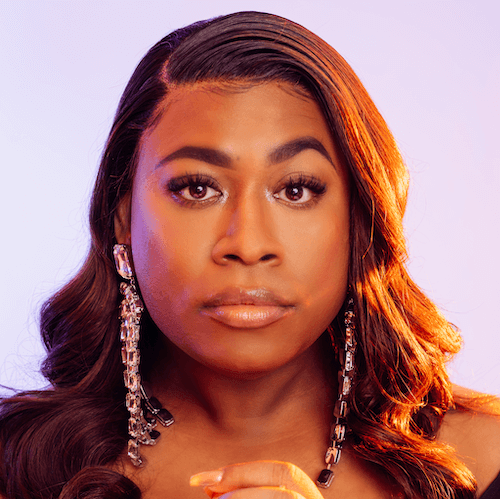 Dominique Morgan is an award-winning artist, activist, and TEDx speaker. As the executive director of Black and Pink, the largest prison abolitionist organization in the United States. She works to dismantle the systems that perpetuate violence on LGBTQ and gender non-conforming people and individuals living with HIV and AIDS, partnering her lived experience of being impacted by mass incarceration, including 18 months in solitary confinement, with a decade of change making artistry, advocacy, and background in public health. She continues to work in spaces of sex education, radical self-care, and transformative youth development with intentions of dismantling the prison industrial complex, and its impact on our communities.