This Q&A is from a State Innovation Exchange tweet chat featuring state legislators from across the country. Answers have been edited for length and clarity.
Who is the first out LGBTQ politician you remember?
FL Rep. Carlos Guillermo Smith: Orlando Commissioner Patty Sheehan is the first out LGBTQ politician I remember! She was the first out LGBTQ elected official in central Florida 20 years ago, helped us through @pulseorlando, and has been a role model for queer people everywhere. Thank you, Patty!
NC Rep. Allison Dahle: The first that I remember was Rep. Barney Frank.
CO Rep. Leslie Herod: Colorado State Senator Jennifer Veiga. It took a lot for me to gather the courage to run, but watching her serve (I was an aide at the Capitol when she came out publicly) was a true inspiration.
IN Sen. J.D. Ford: I know choosing Milk is kinda the easy answer but I've always admired him.
MI Rep. Laurie Pohutsky: I obviously wasn't alive to actually "remember" him, but the first LGBTQ+ politician I ever learned about was Harvey Milk, and that wasn't until I was part of the GSA in college, unfortunately.
MA Rep. Jack Lewis: @carlsciortino was the first out elected that I consciously remember meeting. He graciously visited one of @outmetrowest's youth programs, inspiring both the teens and myself. Now I am grateful to know out electeds from around the world because of the @VictoryInst.
NE Sen. Megan Hunt: I didn't know of or meet any out LGBTQ+ people in politics until I was in my late 20s. Now I have the dubious honor of being the first out person in the Nebraska Legislature, which shows what a long way we have to go for equality in representation.
ME Sen. Justin Chenette: I learned about Harvey Milk back in high school from the 2008 film Milk written by @DLanceBlack and it was inspiring to see someone not only living their truth but speaking truth to power in fighting for #equalrights.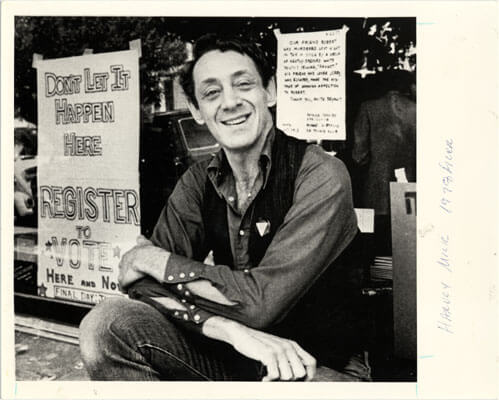 Why does LGBTQ representation matter?
Rep. Leslie Herod: Every day legislative bodies make decisions that impact the lives of LGBTQ people. We must have several seats at the table.
Sen. J.D. Ford: In 2019, when Indiana was debating the hate crimes bill, I was the only Senator who could stand in the well of the Senate to speak to my lived experience as a gay man. And, even though I was representing the Community, I didn't have the experience as a black or brown transgender Hoosier.
Sen. Megan Hunt: We have the capacity to offer a high quality of life and opportunity for all, but not until we expand diversity of representation across all intersections at the state and local level. The government doesn't work for all the people until it reflects all the people.
Senator Justin Chenette: LGBTQ representation = our voices at the table & the next generation has positive examples of what's possible. It normalizes our personal lives & moves us closer to equality. My husband & I made this film about growing up gay & finding love.
What's something you're proud of from your time in office?
Sen. Megan Hunt: I am most proud of my work to modernize Nebraska's building and energy codes for environmental sustainability, my efforts to demystify our system government for the public, and the deep friendships I have developed with colleagues of all political backgrounds. Truly a dream job.
Sen. Justin Chenette: This past session, I was proud to co-sponsor @RyanFecteau's bill that once and for all banned conversion therapy in Maine! We are protecting our LGBTQ youth from torture.
Rep. Laurie Pohutsky: I introduced a bill to close a loophole that allows for marital rape in cases where a spouse is drugged. It was co-sponsored by 61 of my colleagues and highlighted a serious oversight in MI law. Unfortunately, it's still waiting on a hearing because… y'know… the GOP.
Sen. J.D. Ford: I am proud to be in the Indiana legislature. I'm living out my dream job and I get to help folx. Huge thanks to the voters of SD29 for sending me to the Indiana General Assembly to be their voice. I am proud to continue using my voice and platform to fight for commonsense measures.
Rep. Allison Dahle: I was proud of our success with HB 1169, the Bipartisan Voting Act of 2020, which will assist voters in safe voting during the COVID-19 pandemic.
Rep. Jack Lewis: During my first House Budget debate, I worked with my colleagues to successfully restore an HIV/AIDS line item that our governor had cut. While there have been many reasons to celebrate, that first success will always have a special place in my heart.
Why are state legislatures important?
Sen. Megan Hunt:
My two obsessions?
✅ State and local government
✅ Progressive policy in red states
Any hope for the future rests at the state & local level. That's why I put my energy into down-ballot candidates and local issues. Can't even dream of fixing Congress until we build a bench!
Rep. Laurie Pohutsky: State legislatures produce laws that impact the day-to-day much more acutely than many federal policies. Additionally, state law can provide safety nets in some cases when federal law changes and strips away certain protections and rights.
Sen. J.D. Ford: I would argue that state and local politics is where folx should pay the most attention. It's fun to follow the presidential election, but we make decisions that have a direct impact on you and your family.
Like what we are doing? Let's us know! Don't like what we are doing? Let us know! From LGBTQ policies to education policies, to how well we maintain our roads/bridges, these are areas we tackle. Don't know who is your legislator? That's ok! Just plug in your address.
Send them a note! I think the best way to engage your legislators is a face-to-face meeting, followed by town halls, phone calls, emails, and postcards.
Rep. Jack Lewis: As someone who has lived in red, purple & blue states, I can affirm that it is legislative policies that help shape a state's culture. I urge everyone to get to know their state rep and senator, and if they don't share your values, RUN for elected office!
Rep. Carlos Guillermo Smith: State legislatures have more power over the daily lives of their residents than Congress in many ways. They fund (or defund) our public schools, implement Medicaid programs and protect (or fail to protect) LGBTQ people from discrimination through state civil rights laws.
Sen. Justin Chenette: State legislatures are where your voice can be amplified to have the biggest impact. If a state lawmaker receives a dozen calls, it's an emergency. So get involved! Your voice could mean the difference between the passage or defeat of important legislation.
What does your state need to prioritize in order to advance LGBTQ equality for all?
Sen. J.D. Ford: For me, it's very simple:
✅ Protect transgender Hoosiers (particularly BIPOC who are experiencing violence, sexual violence and/or death)
✅ Protect our LGBTQ+ youth
Rep. Jack Lewis: Our movement started when LGBTQ people of color, experiencing unimaginable police brutality, asserted their right to exist. Many in our community though have actively silenced their voices. We must re-center voices of color and those most harmed by societal oppression.
Sen. Justin Chenette: I still can't give blood. While @US_FDA lifted the lifetime ban on gay/bi men from donating, the current deferral is still blatant discrimination. We want to help save lives, especially with the blood shortage. Let us. Use science & data, not outdated stigma.
Rep. Allison Dahle: Here in North Carolina, we need to listen to and uplift Black voices and then act upon their advice in order to work toward equality for all.
Sen. Megan Hunt: I would be happy to pass literally one law to support the LGBTQ+ community in Nebraska. I've introduced many. On the whole, I think the single BEST thing our state could do is expand Medicaid and include protections for LGBTQ+ patients. Start with basic health.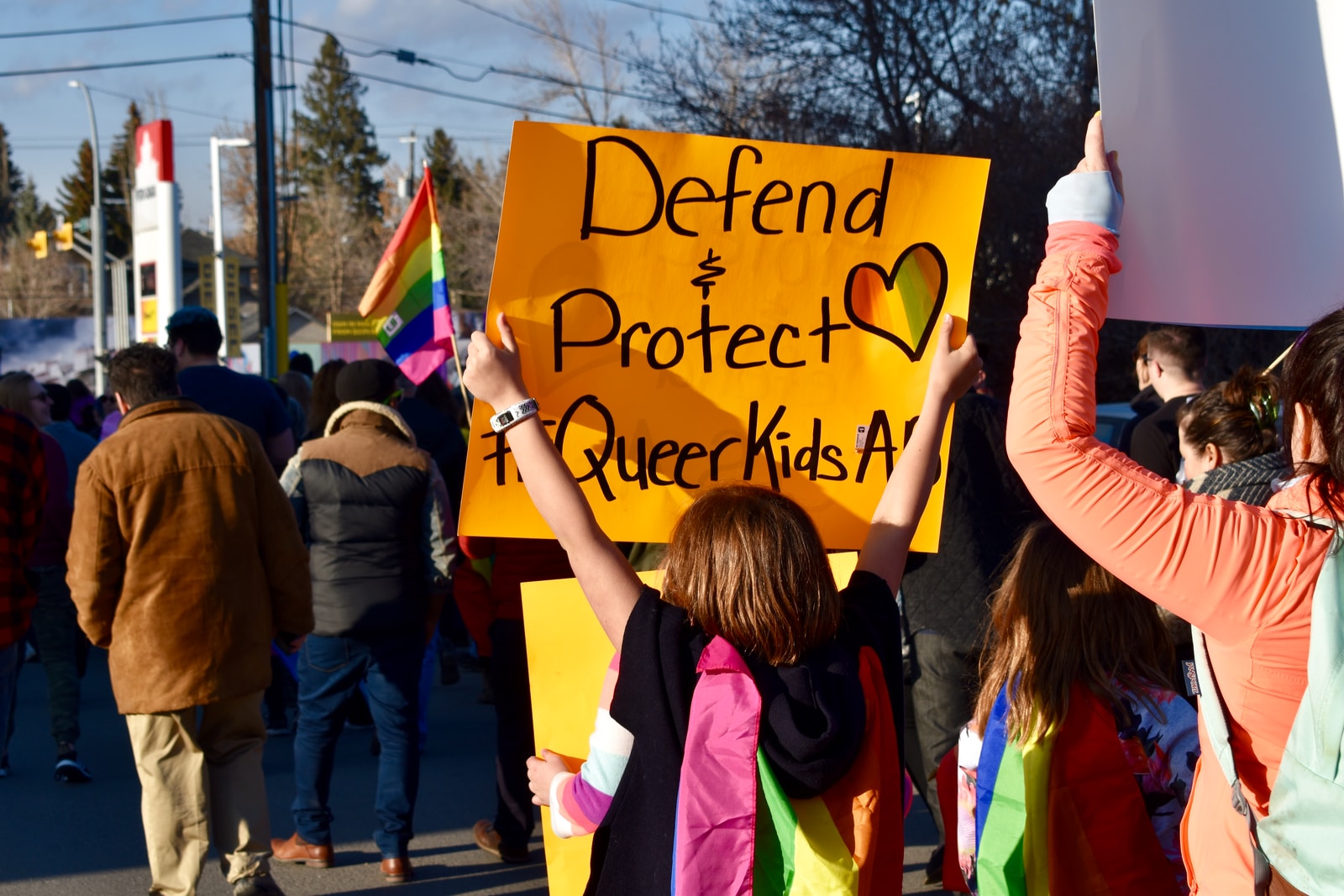 What's your message to LGBTQ youth?
Rep. Allison Dahle: Please grow up and be involved in your state government. You can become a politician, an activist, or an advocate. Use your voice to make your state better. No matter how big or how small your voice is important!
Sen. Megan Hunt: There is no political party, race, or religion that gets to have the monopoly on happiness, morality, or freedom. You deserve to be happy because you are a human. If you have the strength and confidence to be who you are, that is the most powerful thing you can do.
Sen. Justin Chenette: Let your light shine bright. Be the best you, you can be. You are valued, worth it, and exactly who you're supposed to be. As the only openly gay Senator in Maine, my road hasn't been easy, but what has never let me down is being my most authentic self.
Sen. J.D. Ford: My message: No matter how hard it feels right now, you will find people who ❤️ you and value you not in spite of who you are but because of who you are. Everyone has hard days but try and stay 💪. We need your laughter, brilliance and love in this 🌍.
Rep. Jack Lewis: I wish I could tell my younger self that in the long run, everything will be okay. Years of my childhood were overshadowed by fear, confusion, and self-loathing. It is my wish that every young LGBTQ person knows that they deserve to be loved, affirmed, and supported.
Rep. Laurie Pohutsky: You are enough. In whatever way you're worried you don't measure up or count, you absolutely do. You are enough.