Summary
Our democracy survived the November elections and January transition of power by a thread, in large part thanks to the long-term work and advocacy of Black women—leaders like Stacey Abrams (a former state legislator herself) and the Fair Fight Action team; organizers and political strategists like Adrianne Shropshire, Tamieka Atkins, Nsé Ufot, and LaTosha Brown; state legislators like Maryland Speaker Adrienne A. Jones, Kentucky Rep. Attica Scott, Tennessee Rep. Karen D. Camper, and Georgia Rep. Sandra Scott; and Black women voters across the country who consistently turnout out in high numbers. Yet there remain too few Black women in elected office, and especially in state legislatures.
Today, just 4.82% of state legislators are Black women (356 out of 7,383 legislators). See the data below for a state-by-state comparison.
It is crucial for Black women to be represented in state legislatures, which consider over 100,000 bills nationwide each year. The people who most intimately know the true impact of structural racism and sexism—Black women—know best how to dismantle those systems and move to a just and equitable democracy and society.
State legislatures are the critical front lines of the policy battles to build the world we want to live in. Every day, decisions on issues ranging from reproductive justice, education, workers' rights, health care, food and agriculture, criminal justice, democracy and voting rights, and everything in between are made in state legislatures. In the midst of a pandemic and economic recession that are having devastating consequences on Black women, the need for Black women to have decision-making power in the solutions to these crises has never been more apparent.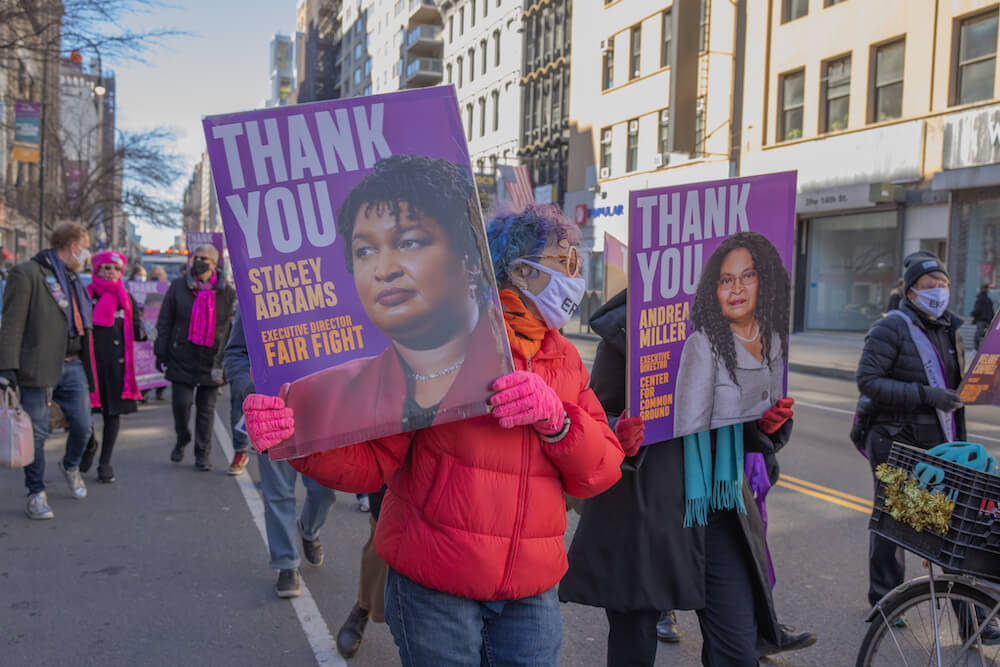 Black women have made significant gains in representation in elected office in recent years, yet more progress needs to be made.
There remain 8 states without a single Black woman in their legislature, despite the Black population in each state ranging from 2-6%: Vermont, South Dakota, Hawaii, Arizona, Idaho, Nebraska, Montana, and North Dakota.
States with large Black populations are not immune from under-representation either. In fact, Mississippi, the state with the highest Black population in the country, has a staggering disparity in representation—Black women make up approximately 19.36% of the population but just 7.47% of the legislature.
In Louisiana, the state with the third highest Black population in the country, Black women make up approximately 16.82% of the population but just 5.55% of the legislature—a disparity of over 3 to1.
Underrepresentation creates barriers where there should be a steady flow of ideas and policy from communities to the capitol. Conversely, when Black women do serve in office, they create much-needed change. Look to Kentucky State Rep. Attica Scott, one of just two Black women in her state's legislature, who introduced and is fighting for Breonna's Law-—both in the streets and in the capitol. Look to Georgia State Rep. Sandra Scott who introduced a resolution to declare racism a public health crisis. Look to Maryland Speaker Adrienne Jones, the first Black and first female speaker of the Maryland House, who has rolled out the state's first "Black Agenda," aimed at eliminating racial gaps in health, wealth, and housing.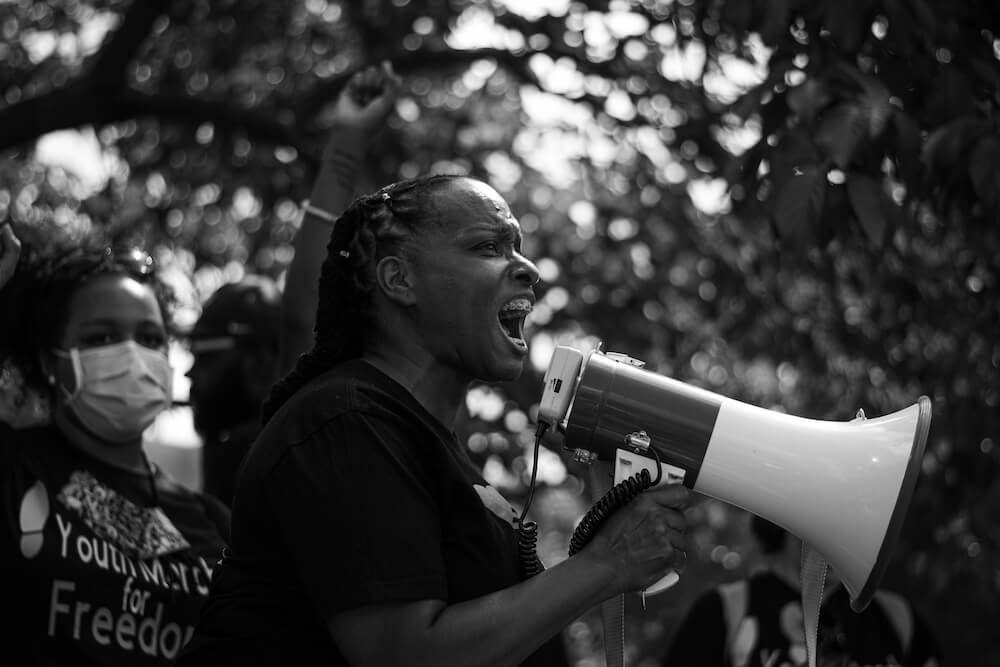 Lasting progressive change must begin with removing the barriers of entry for Black women. It is also necessary for the accomplishments of Black women legislators to be recognized, for their leadership to be supported, and their policy priorities to be given the attention they deserve. Our challenge is two-fold: we must push for reform and representation.
Only with Black women in significant seats of power and at every table where decisions are being made can our nation truly recover from the racist and sexist structures that hold all our society back and build toward a more prosperous future for all, not just the wealthy few.
Data
Look up the data in your state
Use the dropdown tab to select a state and view the percentage of Black women in the state population and legislature.
Representation Matters: Quotes from Lawmakers
We spoke with Black women state legislators and Congresswomen about why representation in public office is so important.
Legislator Database
Use the database below to search for Black women legislators in all 50 states. (Data is from March 2021.)
| wdt_ID | State | First Name | Last Name | Title |
| --- | --- | --- | --- | --- |
| 1 | Alabama | Laura | Hall | Alabama Representative |
| 2 | Alabama | Barbara | Boyd | Alabama Representative |
| 3 | Alabama | Louise | Alexander | Alabama Representative |
| 4 | Alabama | Merika | Coleman | Alabama Representative |
| 5 | Alabama | Rolanda | Hollis | Alabama Representative |
| 6 | Alabama | Mary | Moore | Alabama Representative |
| 7 | Alabama | Juandalynn | Givan | Alabama Representative |
| 8 | Alabama | TaShina | Morris | Alabama Representative |
| 9 | Alabama | Pebblin | Warren | Alabama Representative |
| 10 | Alabama | Adline | Clarke | Alabama Representative |
Partners
Black Women's Roundtable
Brown Girls Guide to Politics
The 19th News
United State of Women
Young Elected Official Network
Drake Institute
New American Leaders
Black Women's Health Imperative
Center for American Women and Politics
National Women's Law Center
Center for American Progress
Sisters Leader Sisters Vote
Not Without Black Women
EMILY's List
Higher Heights for America
Generation Progress
The Leadership Conference for Civil and Human Rights