This Q&A is excerpted from a State Innovation Exchange telephone townhall featuring Michigan state legislators. Questions came from various Michigan residents and answers have been edited for length and clarity.
What legislative efforts are being made to provide essential worker bonuses and benefits like hazard pay?
State Senator Stephanie Chang: My colleagues and I have advocated for more hazard pay for essential workers and grants or bonuses for our teachers.
Last year, we started the Futures for Frontliners program, which allows essential workers to get free tuition for community college or high school completion programs. I cannot understate how important it is to honor our frontline workers not just with words but also with action.
State Senator Camilleri: We are also talking about increasing the minimum wage because, as we saw during this pandemic, so many people on the front lines are not even making a living wage of $15 an hour.
State Representative Aiyash: I'm introducing legislation with Rep. Camilleri to give people a tax credit on any PPE that they purchase. Essential workers would qualify to get a tax credit for all of the PPE they purchase to keep working. That's one way that we're looking at trying to be creative and making sure that those on the frontlines are getting appreciation. Every worker is valuable, and it's time that we start showing that, not just in our words.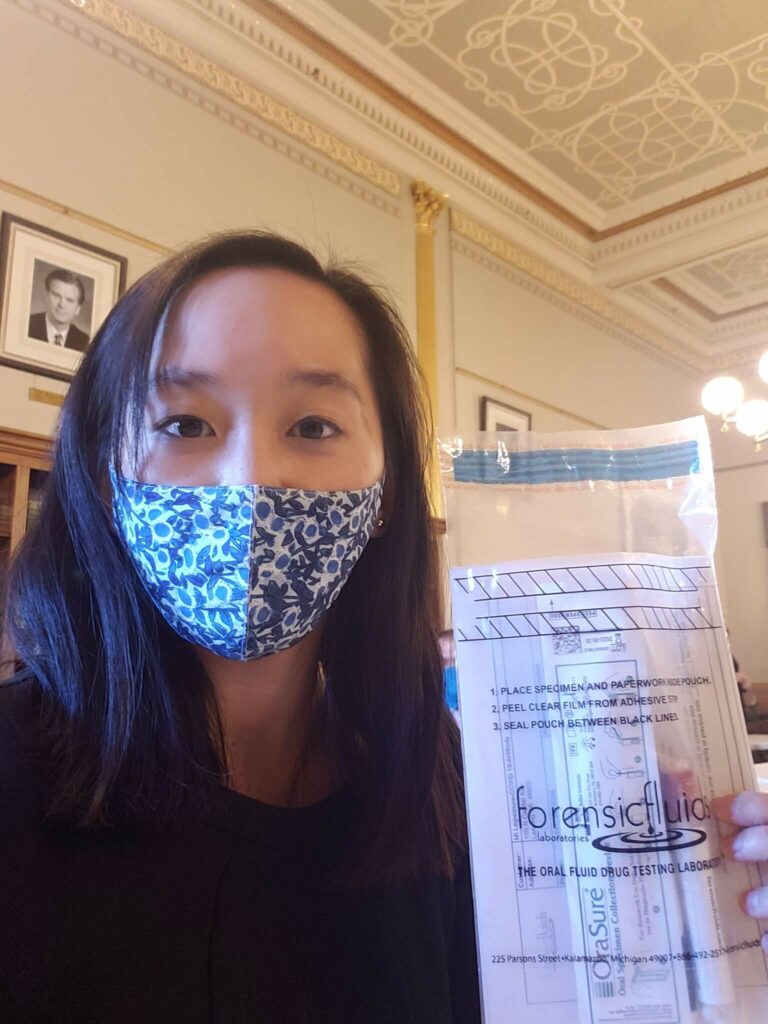 What kind of legislative unemployment reforms is the legislature working on right now?
Senator Stephanie Chang: Senate Democrats have introduced a number of unemployment proposals over the past few years.
We know that we need to permanently extend how many weeks an individual can get unemployment benefits to 26 weeks, not 20 weeks. We need to permanently increase the dollar amount given per week and permanently ensure that all types of workers can file for unemployment— including gig workers, seasonal employees, or other workers who don't normally qualify for unemployment.
What is the timeline for the unemployment process, and what can I do if I have been waiting a long time for my application to go through?
Senator Stephanie Chang: Typically, for somebody who is filing for unemployment and doesn't have any issues with their claim, their applications are processed within 21 days. However, there are thousands of folks right now who have been waiting a long time for papers or initial payments.
If you are like them and have been waiting for a long time, there are a couple of things you can do.
First, be sure you have read all letters and correspondence in your MiWAM account.
Then, reach out to see if there are any next steps you may need to take, such as providing missing documents or identity verification photos.
I'd also recommend saving the unemployment office's phone number, 866-500-0017, so you do not miss any calls from the office.
We are working hard to get everybody paid right now; the historic volume has certainly slowed down and created some backlogs. But, we expect to get through most of our backlogs in the next couple of weeks.
Representative Aiyash: Please feel free to reach out to your representative's office if you have any questions or need any assistance.
We don't have any authority to necessarily move a case or pull the money and make sure that it gets sent over, but we can make sure that the cases you are submitting are being looked at by the UIA.