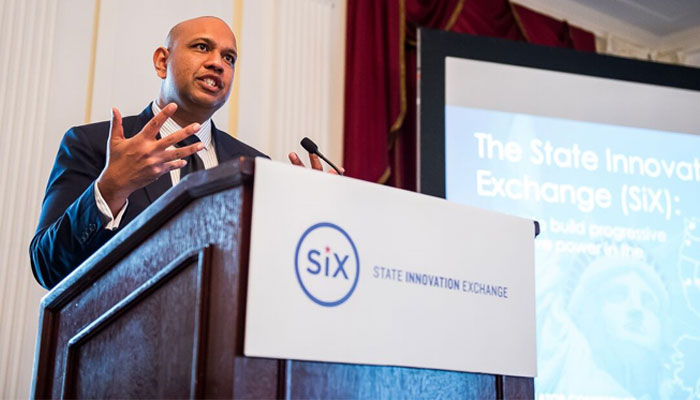 As the State Innovation Exchange's executive director, I want to be the first to welcome you to SiX's brand-new website!
Our hope for the redesign of this site is to make it even more useful to the people we work with – the state legislators and staff, policy analysts and advocates, and activists and community members who are working to drive a progressive agenda forward in the states. Whether visitors to our site are looking for the state of play on a particular issue, the status of a specific piece of legislation, or more information about SiX and how they can get involved, we wanted those answers to be easy to find.
We also wanted to create a hub of sorts to browse and learn about what we do, why and how we do it, and the many individuals who make it possible.
With those goals in mind, this site includes many new features and enhancements:
Improved access to the resources we provide – including our Policy Playbooks, our Legislative Library, and the many trainings and webinars we offer.
The newly launched SiX Blog, which will serve as a platform for updates on our work and will showcase the latest news from the states via SiX, our partners, and legislators themselves.
Updated issue area pages designed to give visitors a clear picture of what we're working on and why it matters.
A much more user-friendly experience for those visiting the site from mobile devices.
An overall more intuitive layout across the site.
We're excited to be sharing this new resource with all of you. As always, let us know if you have any questions – and enjoy!
Nick Rathod is the founder and Executive Director of the State Innovation Exchange (SiX).