Mississippi State Rep. Zakiya Summers is dedicated to expanding voter access, pushing for ambitious equity agendas, and upholding educational opportunities. Prior to joining the legislature, Rep. Summers served as the director of communications and advocacy at the ACLU of Mississippi and as the Hinds County District 3 election commissioner.
This interview has been edited for length and clarity.
What experiences led you to commit to fighting for voting rights?
When I turned 18, my mom told me that if I don't vote, I can no longer live in the house. So voting was extremely critical for our household. My great grandmother was unable to vote until the passage of the Voting Rights Act, and even then she had to walk from her home in rural Mississippi, five miles to town just to be able to cast her vote.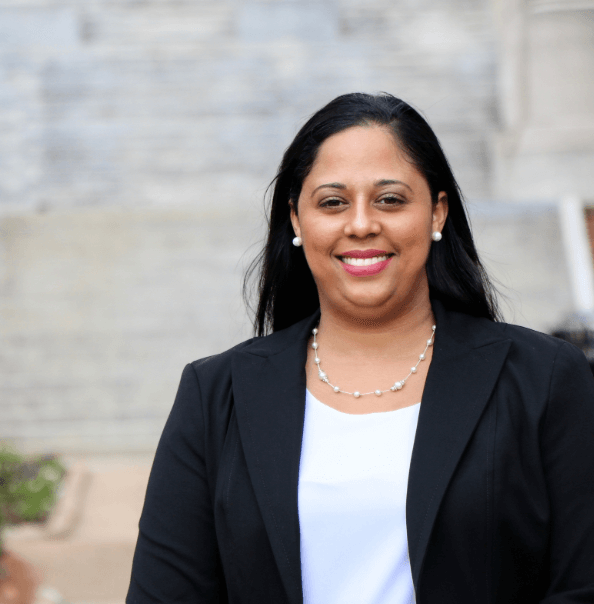 And then, in my work as an Election Commissioner, I would go out to high schools and hold voter registrations. Having students contact me and say "I got my voter registration card" and "I can't wait to be able to vote this year" really showed me how impactful our work was with young people.
How does Mississippi limit access to voting?
First, we don't even have online voter registration; we still have to use the old school paper way.
Mississippi also has more ways a person can become disenfranchised than almost any other state; 23 different felonies can disenfranchise a person. And there's no way to change that status for yourself, the legislature would have to pass a suffrage bill in your name or the governor would have to pardon you.
During my first year as a legislator, one of my colleagues was trying to get his brother's right to vote restored. But the committee chairman just refused to bring it up for debate; as a result, the process had to start all over again in January–after the elections.
Finally, I tried to introduce an amendment to allow for no-excuse absentee voting and it failed. Every time we try to bring legislation to expand access to the ballot, the ruling party doesn't allow it to go anywhere.
Who is responsible for policy change? Policymakers. How do policymakers get into position? The electorate. Something that the NAACP president always says, "voting is where our social and our economic power lies." So if you're not at the policy table, then you're on the menu; if you're not on the menu, then you might be in the lobby. But that all starts with voting.
Do you feel hopeful about changing voting in the South?
I certainly feel hopeful. Legislators can't do it alone inside the Capitol, and we saw that last year when Mississippi voters finally changed our state flag. We never would have thought that in 2020, we'd be taking down the Mississippi state flag after decades of people fighting— some having died fighting.
But we got it done, so we just have to continue to fight. We need that same passion, that same advocacy, and that same activism when it comes to voting rights. When we elevate voter access, everybody wins.