Intense support for commonsense election reforms and solutions to create economic security
A recent poll surveying voters in Michigan, Nevada, Arizona, Florida, Wisconsin, Minnesota, Tennessee, Georgia, Mississippi, and Texas commissioned by the State Innovation Exchange (SiX) and conducted by TargetSmart, shows voters support policies to ensure accessible elections and a desire for more state investment to ensure people are economically secure.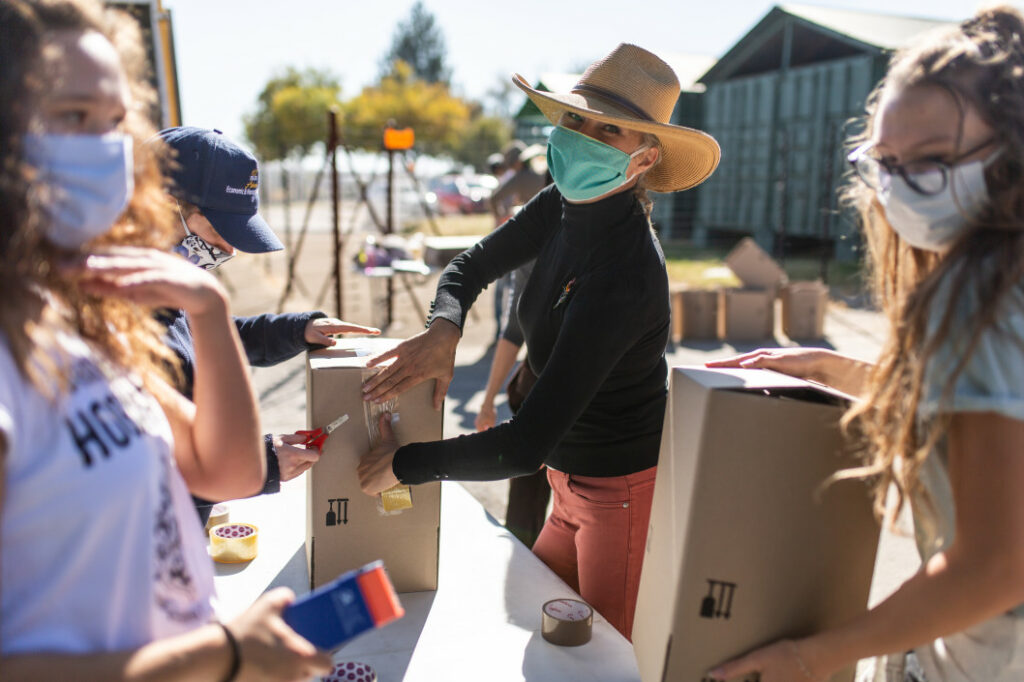 DEMOCRACY
Voters Support Steps to Ensure Safe and Accessible Elections
Voters in the ten states overwhelmingly believe that the state government has a role to play in safely and fairly administering elections (91%). States strongly support policies to ensure the election is safe and accessible for all eligible voters:
Open additional polling locations to reduce crowds and lines (86%);
Lengthen the window for early voting and allow voters to cast ballots in person up through the day before Election Day (82%);
Allow any registered voter to vote by mail (76%); and
Mail all registered voters applications to vote-by-mail (62%).
Voters Are Concerned About USPS and Having Their Vote Counted
The politicization of Vote by Mail and the partisan attacks on the United States Postal Service have eroded faith in the ability to have mail-in ballots count. The poll shows that half of all voters are concerned that the mail system in their state cannot be relied upon to get vote-by-mail ballots to election officials in time to be counted in the election. This concern is higher among Black voters (60%) and Latinx voters (53%).
Voters Want State Government to Remove Racial Barriers to Voting
Nearly 7-in-10 voters across the target states also indicate that they believe state government should play an active role in acknowledging and addressing systemic racism (68%). Accordingly, two-thirds of voters across these target states believe their state government should reduce barriers that prevent Black people from voting (65%).
HEALTH AND THE ECONOMY
Voters Concerned about Health and Safety, Want Protections and Investment
By a three-to-one margin, voters want their state government to invest in residents to ensure they are safe, healthy, and economically secure (60%) rather than lowering taxes and cutting funds to services like education, infrastructure, and unemployment insurance (19%). Voters also believe the state government should address economic barriers faced by Black Americans (57%).
A majority of voters side with workplace safety requirements (55%) over liability protections for corporations (26%).
Respondents support expanding unemployment insurance and other economic policies
Nearly three in five voters support extending the length of time that workers can receive expanded unemployment benefits. Support for this policy is particularly high among Black voters (84%) and voters under 50 (67%). Voters also strongly supported policies that would provide immediate pocketbook relief for many, including:
Providing low-interest loans to small businesses to help them make it through the crisis (93%);
Banning surprise medical bills (89%);
Extending the grace period for people to pay health insurance bills before their coverage can be canceled (88%);
Limiting what drug companies can charge for prescription drugs (87%);
Offering people the option to buy into the same public health insurance plans that are available to state employees if they want to (87%);
Creating an insurance plan to provide paid family and medical leave for employees (80%); and
Requiring workplaces to provide paid sick days to their employees (79%).
Click here for more results.