By Ellen Bravo and Vicki Shabo

Ellen Bravo is a co-founder and director of Family Values @ Work, a network of broad coalitions working for—and winning—policies such as paid sick days and family leave insurance.
Vicki Shabo is vice president for workplace policies and strategies at the National Partnership for Women & Families.
When the Family and Medical Leave Act (FMLA) reached President Bill Clinton's desk 26 years ago today, similar laws had already passed in multiple states. The FMLA was an important first step in transforming our workplaces and culture – and it wouldn't have succeeded without state laws laying the groundwork for progress.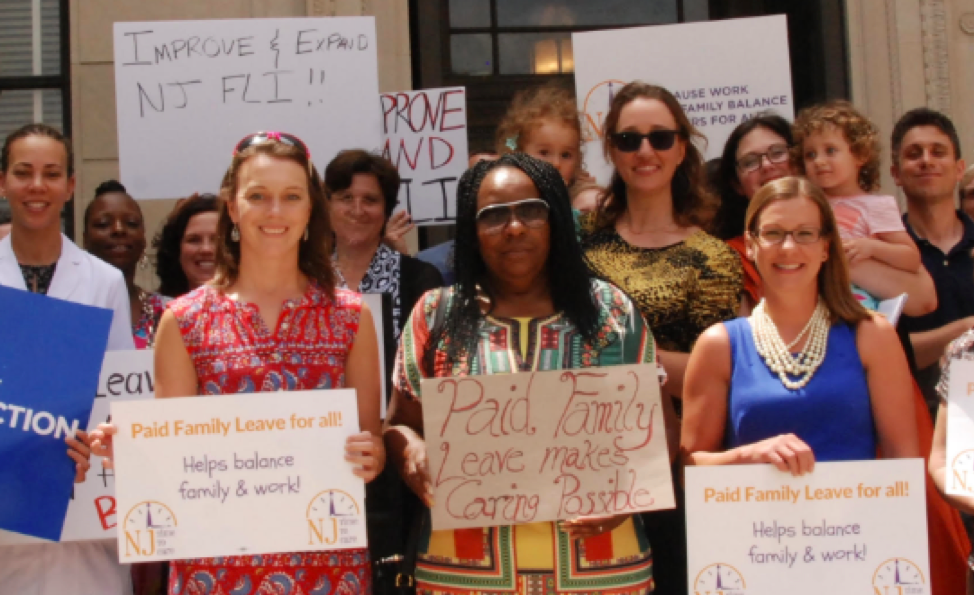 The FMLA has allowed millions of working people to manage their care responsibilities without risking a job or health coverage; and in 26 years it has been used more than 200 million times. Despite its popularity, it is clear: unpaid time is not enough. In fact, nearly 40 percent of the workforce is not eligible even for unpaid leave under the FMLA, and millions more simply cannot afford to take unpaid time away from their jobs. The need for paid family and medical leave will only grow as our workforce and population ages and the number of available family caregivers shrinks.
State legislators and the organizations that serve them, like the State Innovation Exchange, aren't waiting around for federal lawmakers to address this looming crisis. Just as they led on unpaid leave, states are fighting for families again, acting as laboratories for paid family and medical leave programs. Today, paid family and medical leave laws are in place and working well in four states – California, New Jersey, New York and Rhode Island. State and citywide paid leave programs will soon be in place in the District of Columbia, Massachusetts and Washington as well. Each program is sustained through small payroll contributions from employers, workers or both, so people can draw a wage while providing care for themselves or a loved one.
Just weeks into new legislative sessions paid leave bills have been introduced in 20 state legislatures, including Virginia, Connecticut, Colorado, Minnesota, New Hampshire, Oregon and Vermont - all bolstered by broad and diverse coalitions.. Legislators have also filed policies in deep red states like Mississippi, Montana, Nebraska, Oklahoma and West Virginia.
It is not surprising that lawmakers across party lines are eager to ensure working people in their states have access to paid leave given the positive outcomes the programs are yielding in states with established funds. Studies in Rhode Island and California found that the states' paid leave programs help families care for a new child and arrange child care. Research on New Jersey's paid leave program show that, for low-income families, mothers who use the paid leave program breastfeed longer than those who do not. These programs also help working people care for aging relatives. California's statewide paid leave law is credited with reducing the use of nursing homes.
Businesses in states with paid leave laws benefit as well since paid time to care can have a positive impact on employee morale, increase productivity and improve employee retention, especially among workers who are paid low wages.
The state policies also provide guidance on designing policies that are more responsive to the needs of working people, especially people with jobs that pay lower-wages, communities of color and part-time workers. For example, state innovation shows that creating higher wage replacement rates for lower-wage workers; broadening the range of family members eligible to provide care to an ailing loved one; and ensuring that the jobs of part-time workers and employees of smaller companies are protected when they take leave are all essential to promoting program use, gender and racial equity and workers' economic security.
While we celebrate state-level progress, and expect more victories in 2019, overall access to paid leave in this country remains far too rare. No matter where they live or work, everyone deserves time to care for themselves or a loved one without risking their economic security. Yet only 17 percent of all working people have paid family leave through their job and less than 40 percent have personal medical leave through an employer-provided short-term disability program. Disparities in access to paid leave between lower- and higher-wage workers are actually growing.
Working families in the United States need a national paid family and medical leave policy that covers all working people for the full range of caregiving needs reflected in the FMLA; provides a meaningful duration of leave and a substantial share of their wages; protects workers from retaliation for taking leave; and is sustainably funded without harming other essential government programs. The Family And Medical Insurance Leave (FAMILY) Act is the only federal proposal that aligns with these criteria. Members of Congress should support the FAMILY Act to strengthen our nation's families, businesses and the economy.
As federal lawmakers work toward paid leave for all, we urge them to look to state paid leave models, research and best practices. Every statewide law proposed, every expansion considered and every bill signed builds momentum toward a strong, comprehensive national paid family and medical leave policy.