SiX Holds Innovations Accelerator Conference in Denver
By: Ida Eskamani, Senior Director, Legislative Affairs
We just held our second-ever Innovations Accelerator Conference, bringing together over 150 legislators and movement partners from 29 states to strategize on our work to advance tax justice, gender justice, paid family and medical leave, and taking on corporate monopolies.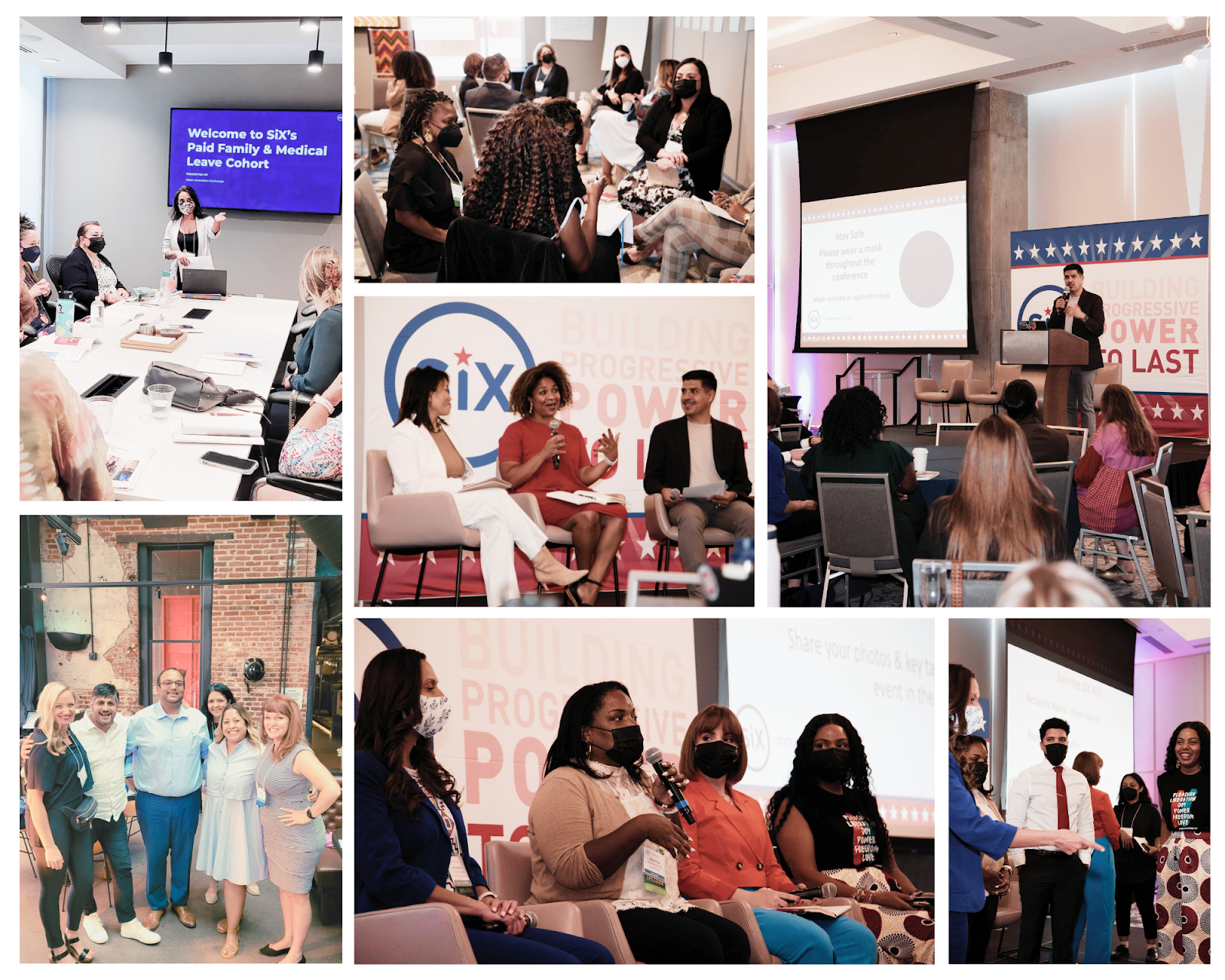 SiX joins with movement partners and Legislators at the 2023 Accelerator Conference in Denver.
We are incredibly proud of the diverse states we convened on various issue-specific tracks, from Alaska to Florida and everywhere in between.
Here are a few highlights from the conference:
We are grateful to the state and national organizations we collaborated with to organize the conference – including the Progressive Governance Academy. We could not have done this work without our sponsors: the Economic Security Project, National Women's Law Center, Women's Democracy Lab, and State Revenue Alliance.
As we continue building momentum from this conference, we invite you to explore our latest publication, "States Leading on Leave: A Playbook on Winning Paid Family and Medical Leave," released in partnership with A Better Balance and New America. Based on lessons learned from state lawmakers and advocates, the playbook outlines strategies around expanding paid family and medical leave (PFML) laws in state legislatures nationwide. It provides guidance for coalition building and management, campaign strategy, policy design, and planning for successful implementation, drawn from SiX's experts and interviews with state legislators and advocates who have recently won PFML enactment in DE, ME, MD, MN, and OR.
Check out the playbook at: https://stateinnovation.org/pfml.